All the Data and Valuation Tools You Need
Save thousands on expensive database subscriptions.
ValuAdder includes:
All standard business valuation methods.
Financial decision making tools.
Deal structuring tools for buying and selling a business.
Cost of capital data to calculate your discount and cap rates. See what's included.
Run business valuation in any industry and geography.
All data regularly updated based on market trends.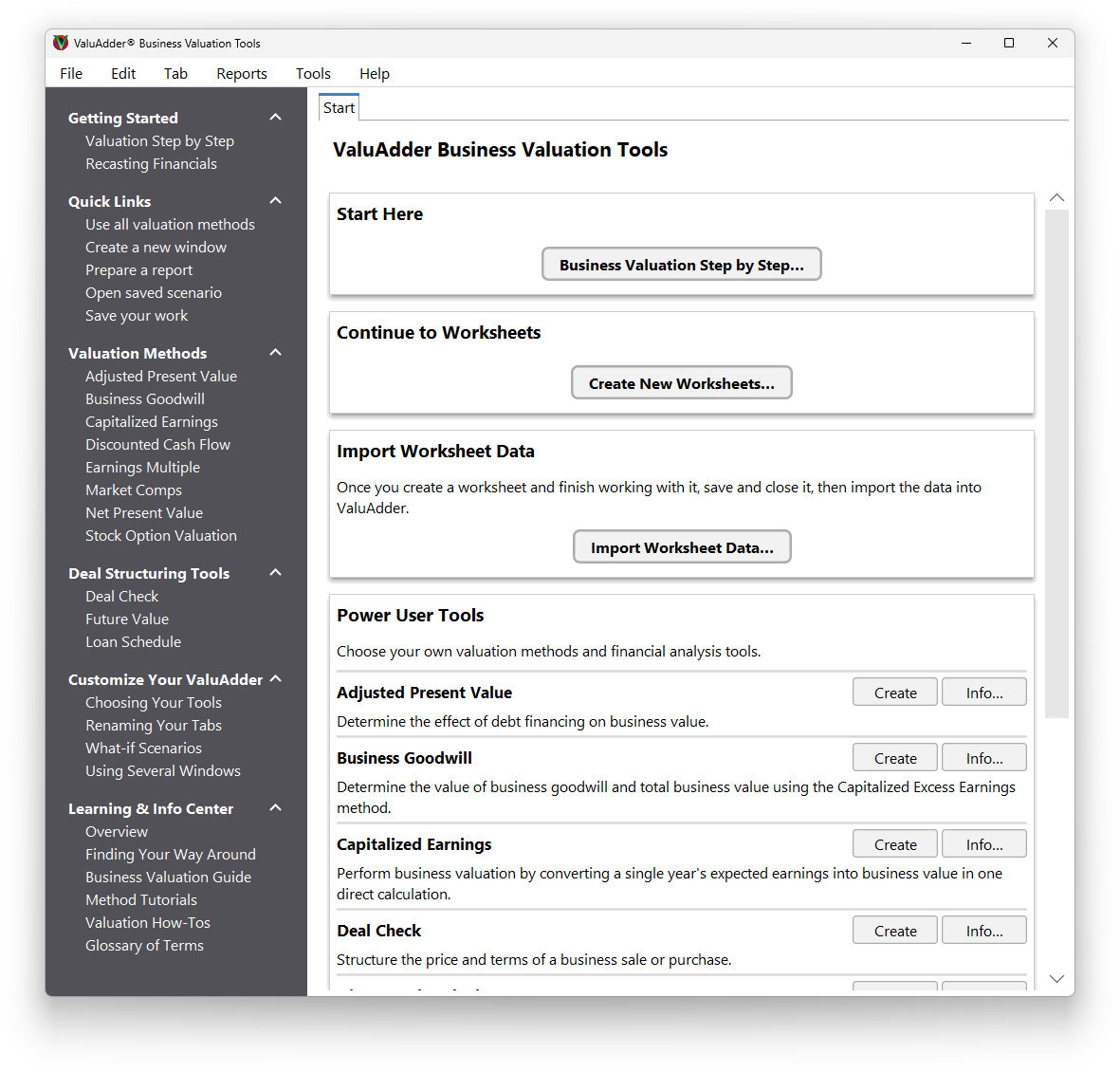 Next